Lifestyle video with Daniel
Daniel's mission
Through educating and coaching patients, Daniel's goal is to find ways to make health fit into their lives and works with them collaboratively to set goals and establish treatment plans according to their body's needs. He takes a very individual approach to patients' health problems, helping them to regain balance, establish healthy eating habits and make positive lifestyle choices to promote wellness in all dimensions of their lives. He is committed to continually motivating clients until they have successfully integrated such plans into their daily lives and are fully satisfied with the results.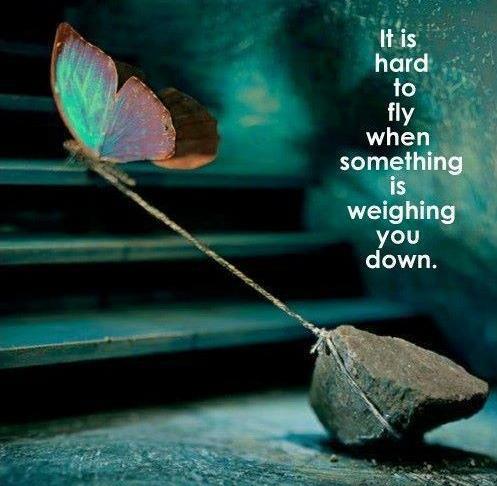 What is naturopathic medicine?
Naturopathic medicine is a system of primary health care that promotes wellness and prevention of illness or disease. Naturopathic doctors are highly-educated primary care providers who integrate standard medical diagnostics with a broad range of natural therapies. Naturopathic medicine plays an important role in integrative health care, and treatments can be used on their own or together with conventional medicine.
As a distinct system of primary healthcare, naturopathic medicine addresses the root causes of illness. Naturopathic medicine supports the body's own innate ability to heal using treatments and prevention techniques that include botanical medicine, mindfulness, clinical nutrition, homeopathic medicine, and lifestyle counselling.
Who will benefit?
Naturopathic medicine is for people of all ages who want to take their health into their own hands. Naturopaths are primary health providers and are qualified to see and treat everyone, though Daniel specialises in specific areas. Click on link to see what I specialise in?
What will my treatments be like?
Every person will get an individualised treatment plan catered specifically to their needs. Your treatments will depend on your specific current health concerns, your general health history, your tolerances and intolerances, and what you have the ability to do at home as well as in the office. Naturopathic medicine aims to address the source of a condition, rather than simply applying a band-aid fix, you may need to be patient to see results. Feel free to email Daniel questions about your treatment plan and prognosis
Mental Health Disease (Depression, Stress and Anxiety disorders, Insomnia)
Cancer support: Carcinogenesis is a complex process, including dysregulation of metabolism, supported by the tumour microenvironment. Daniel will be addressing all of these contributing factors using life style changes, nutrient and botanical strategies that can lessen the metabolic drivers of cancer.
Eating disorders (Anorexia Nervosa, Bulimia Nervosa, Binge eating)
Chronic Fatigue syndrome and Adrenal fatigue
Immune dysfunction, supporting compromised immune system (recurrent infections and colds, boosting immunity) and reducing allergy symptoms
Holistic Counselling, including Mindfulness-integrated Cognitive Behaviour Therapy (MiCBT) and Acceptance commitment therapy
Liver Conditions, developing tailored detox program and recommending practical tips for healthy liver, lymphatic and digestive system detoxification
Digestive Issues (Stress-related causes)
Men's Health (Including Andropause and Prostate conditions)
Preconception care, infertility and post pregnancy recovery
MTHFR testing
Kryptopyrolles testing
Dear Daniel I just wanted to take a moment in time, to express my sincere gratitude to you, as well as to tell you how privileged I feel to be crossing your path. It is very rare to meet someone like yourself who is so genuinely committed and passionate about empowering people to heal and transform themselves. Words can sometimes seem so primitive …so all I can say is…"thank you" for all your time that you have injected into me. I came to you as a piece of driftwood – with no identity, no direction , no goals and reliant on the outside world for words of affirmation and self worth. Today a mere 7 weeks later, I am not at the whim of seasonal current. despite being amidst a raging storm right now, deep down In the depths of my soul – I am metamorphasising. Thank you for being the light along my path right now. And thank you for your kindness, gentleness, care, humour, tolerance and patience of me. Thank you for feeding my hungry soul!! Thank you for being such a special soul. Yours in gratitude, health and wellness
Elena
Late last year ( Dec 2015) I had a big scare of my life. My routine blood test came with Creatinine 140 and EGFR 53. You can imagine at age of 46 how I felt when my Dr and Specialist told me that that I have FSGS (Focal segmental glomerulosclerosis) . Biopsy was done and I was asked to take Prednisone. I was very scared after googling all above and reading side effects of Prednisone. I was told that I will be on dialysis in 10 years' time. By grace of God my wife found Vitalchi wellness centre. We asked our specialist to allow me few months to see if lifestyle change and with help of Daniel from Viatlchi I can improve my kidney function or not.
My first session with Daniel gave me great confidence and in fact my life back. His words " our body has itself healing powers and we only need to look after our body" keeps resonating in my mind. I worked hard in last six months. Morning Breathing exercises ( Pranayama's), healthy and green foods, cutting down on all unhealthily food. I started medication and sessions in Feb 2016 with Daniel. My blood test results came in April and EGFR has gone up to 57 and creatinine down to 130. This gave me great confidence that my kidney's cab heal. Next results in May- EGFR up to 63 and creatinine down to 120. My latest result in June EGFR up to 67 and creatinine down to 115. I met my specialist last week and all he said " you are doing something right and keep doing it". I do not need prednisone.
Everywhere on google you will find that there is no cure for FSGS which gave me a big scare but my short effort has proven this wrong. I am on a recovery path with help from Daniel. All I can say that with help from Daniel and your routine Yoga's, pranayama and healthy eating and looking after your body will surely achieve what you wish for. It's a lot of effort but far better than told that I was going to be on dialysis in 10 years' time. All the best.
Shailender
I attended Daniel Cerny's Immunity For Life Workshop on Zoom and it was the most valuable and informative thing i have been part of in years and probably this decade.. Qudos to Daniel and I cannot wait to do more of his events. Thank you for sharing
Jenny Thomas